LIVE WEBINAR DEMO
MISSED US AT PDAC?
JUNE 30, 2022
11:00 AM EST
Did you miss us at PDAC? That's ok!
Join us for a live demo of our new platform, Prospector Analyst.
In this webinar we'll show you how to:
quickly identify project life of mine plans
stress test NPV calculations
uncover opportunities by digging into social media to identify risks and trends
search based on region, mineral type company, resource estimate, and confidence level
and more!
Register below: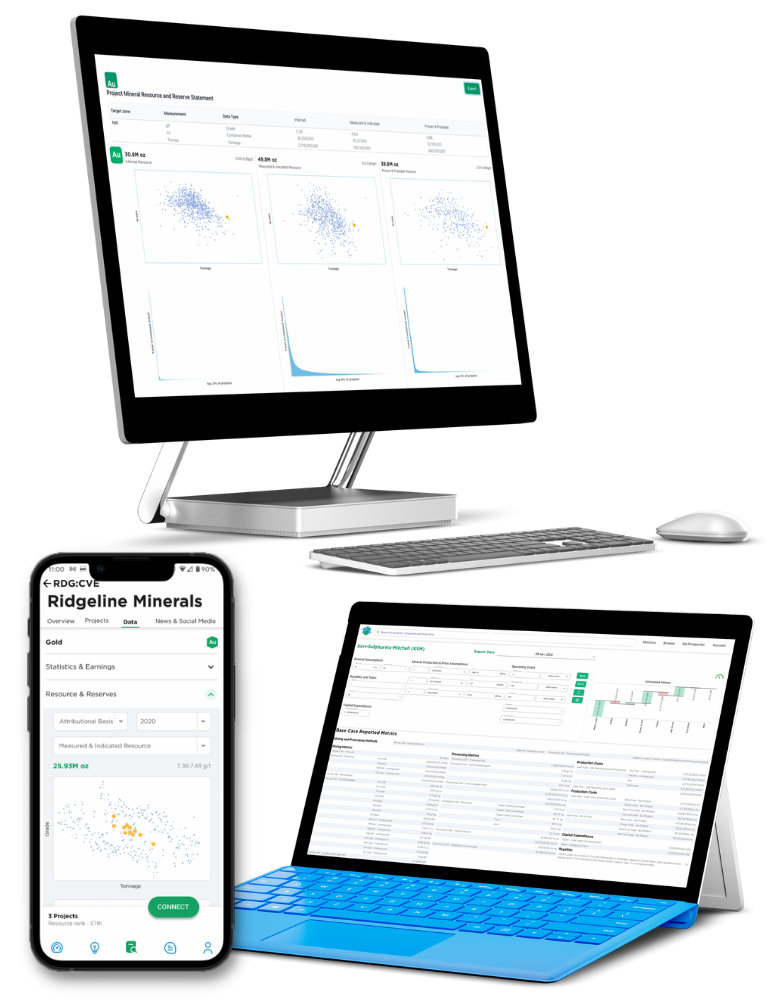 For Investors
Market intelligence
News, insights, & trends
Compare companies & projects
Identify undervalued projects
Risk factors
For Mining Professionals
Concise overview of complex technical reports
Project level details
Compare, save, & download notes
Customizable company dashboard
Current User Base
Leading mining companies
EV manufacturers
Stock exchanges
Investment banks
Family offices