March 5th - 8th, 2023 | Toronto, ON
Catch us at PDAC 2023!
We'll be at booth 6406N, stop by and we'll help you get started on your free trial!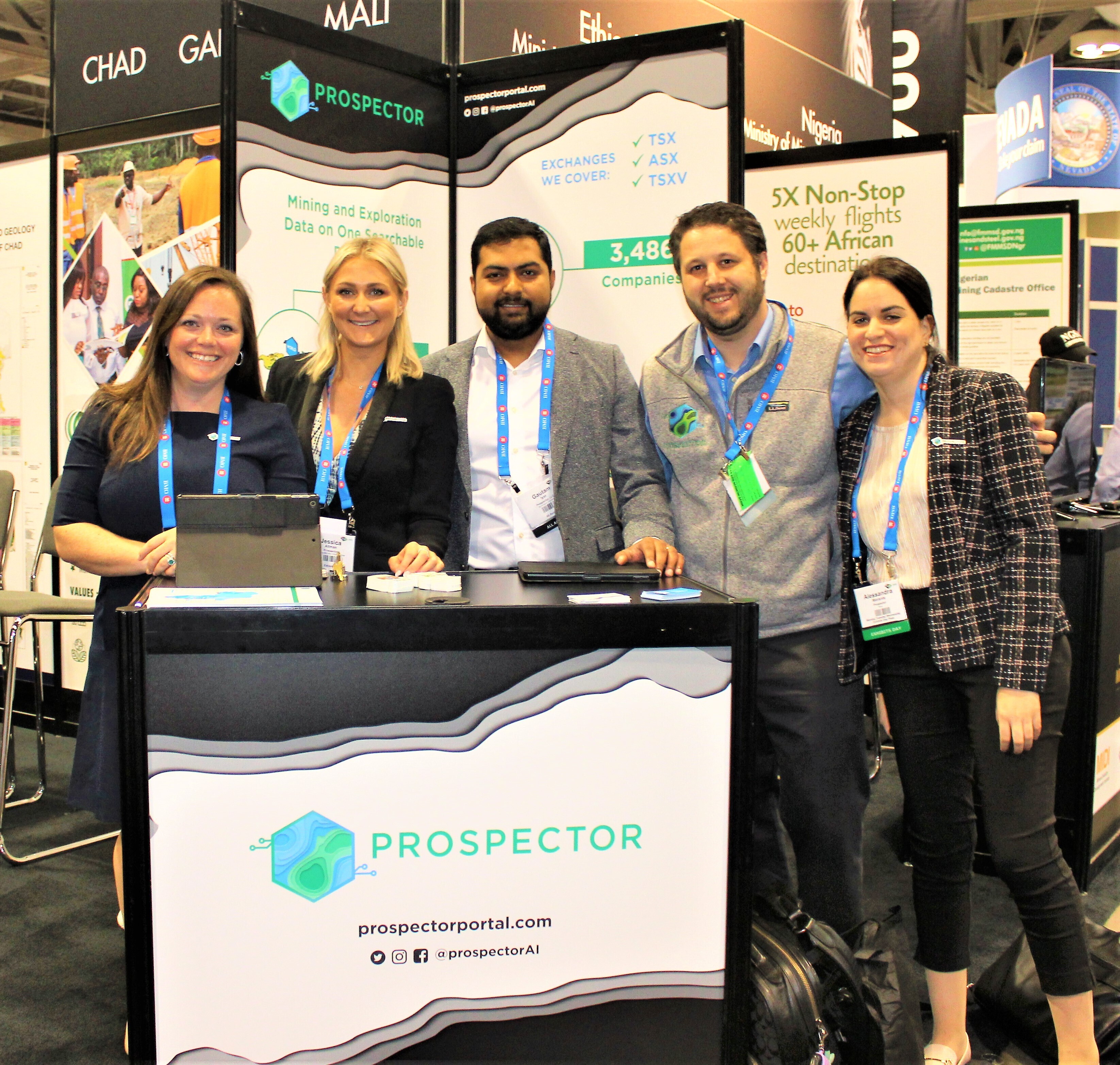 March 5, 2023 at 4PM EST
Central America and Caribbean Day
Prospector CEO, Emily King, is speaking on the Central America and Caribbean Panel hosted by Woman in Mining (WIM) Central America.

Central America & the Caribbean are making significant strides in moving their mineral extraction industry forward. During this panel discussion, they will be shedding a light on the importance of the sector, as well the impact mining has on the communities and host countries.
RSVP
March 7, 2023 at 7pm EST
We're Throwing a Party!
We're teaming up with VRIFY and Force Family Office to host this year's #MiningFuturist party with experts from around the industry, including investors, producers, issuers, suppliers, and more.
Head over to our #MiningFuturist party, steps from the convention center, and grab a free drink!
RSVP
PDAC 2023 Interactive Booth Map
Integrated with our database, learn more about mining companies' current projects, stock performance, resources & reserves, and production data by going to their company page straight from the booth map.
Navigate the Floor with Ease
Our booth map allows users to discover which companies are exhibiting and find their booth location in seconds.
All accessible from our mobile app!
Start Your Free Trial Today