Find It.
Fund It.
Mine It.
Quickly search and analyze over 10,500 global mining projects and over 2,660 publicly listed mining companies.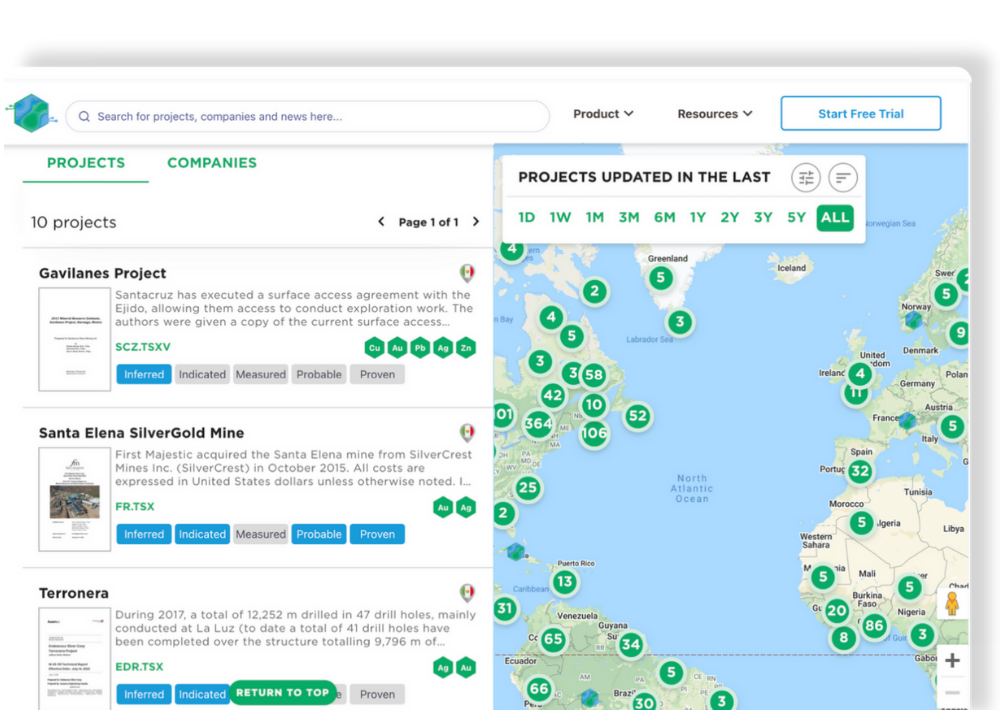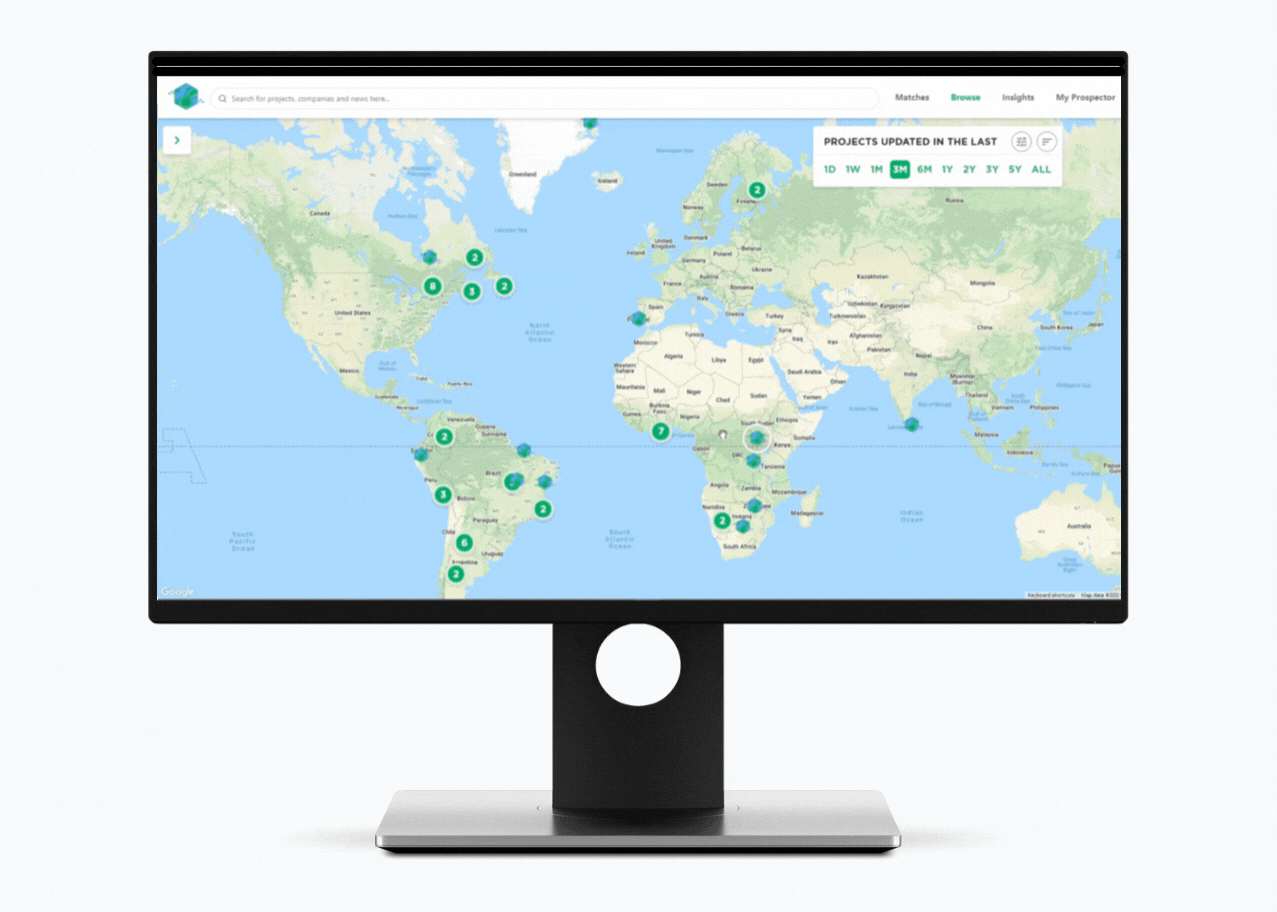 DISRUPTING MINING RESEARCH
A User-Friendly Way to Explore and Analyze Global Mining Projects
Prospector brings NI 43-101 reports and mining news to one platform.

Supported by machine learning, Prospector synthesizes public technical data into an organized and searchable interface to help users find potential mineral assets, analyze technical reports, and make informed decisions.
POWERFUL FEATURES
Here's all the good stuff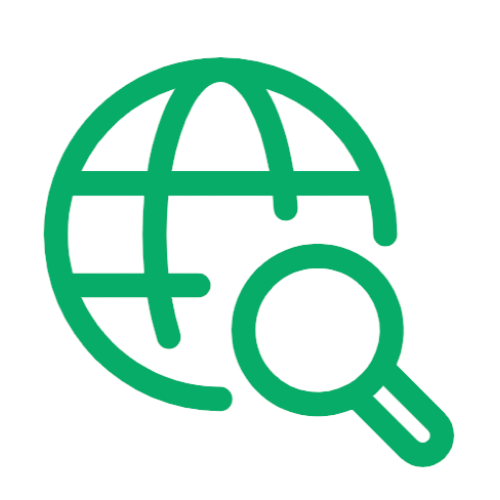 Advanced
Search
Search over 10,500 mining projects and companies based on region, mineral type, company, resource estimate, level of risk, and more.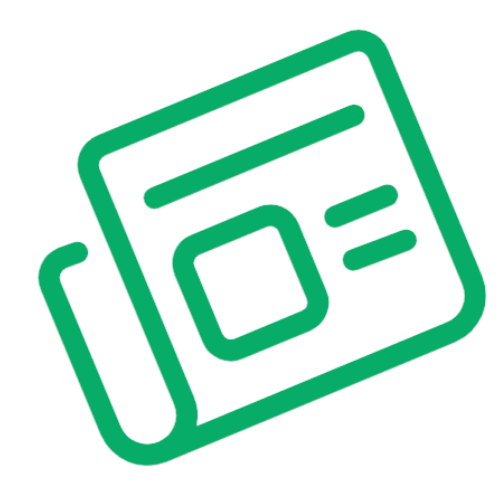 Industry News
& Social Media
Uncover the next opportunity with recent mining news and data. Explore the latest commentary and dig into social media to identify industry risks and trends.
AI
Insights
Get predictive sentiment and summary analysis of documents with recommendations of similar projects and companies.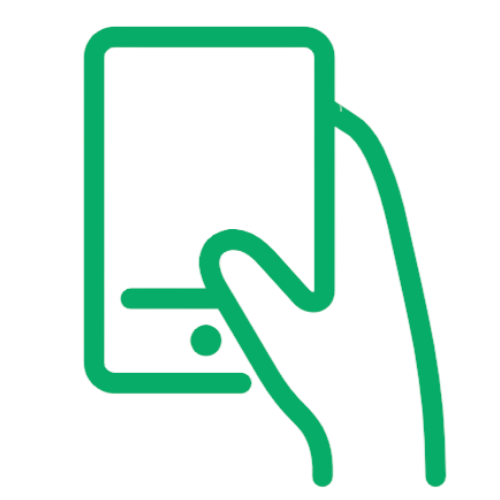 Prospector
Mobile App
Review mining companies with ease while enjoying the same access to projects and companies as available on the web application.
Environmental, Social, and Governance
Mining projects and investors will have to consider how they impact communities and the environments they operate and invest in. Prospector narrows down your search with a database of all technical reports.
Education
Technical reports contain the latest mining and geological knowledge from industry experts in the field. Prospector brings the latest discoveries to the classroom with a click.
Business Development
Prospecting for new business or learning the subtle details of a mining or exploration project makes all the difference in crafting the right proposal. Prospector allows you to quickly generate leads using the specific keywords you need to identify new opportunities.
Research and Journalism
Accurate, recent and in-depth research is the mark of quality work but it takes time. Prospector AI-enabled search engine digs up the inside information on mining quickly to give any report unique insights and credibility.
Responsible Sourcing
Supply chains are increasingly driving the bottom line and becoming a competitive advantage, but uncovering the right sources is a challenge. Prospector Portal allows you to survey mining projects that could have the right materials for your supply chains.
Investment
Every exploration prospect and mining asset is unique and therefore has unique technical risks. It is this uniqueness that can make or break an investment.
Government
Government agencies require data to make decisions on every project in their jurisdictions but keeping track of them and sorting through them is a difficult task. Prospector Portal allows you to quickly identify, track and research the latest reports from companies.
Sustainable Futures
Cobalt, lithium, nickel, copper and other minerals will be the materials for a new era of sustainable technologies, but where are those minerals today and who is developing those projects? Prospector Portal allows you to quickly survey and identify the next source of minerals for a sustainable future
BUILT WITH THE END-USER IN MIND
Easily searchable and retrievable mining information for the digital age.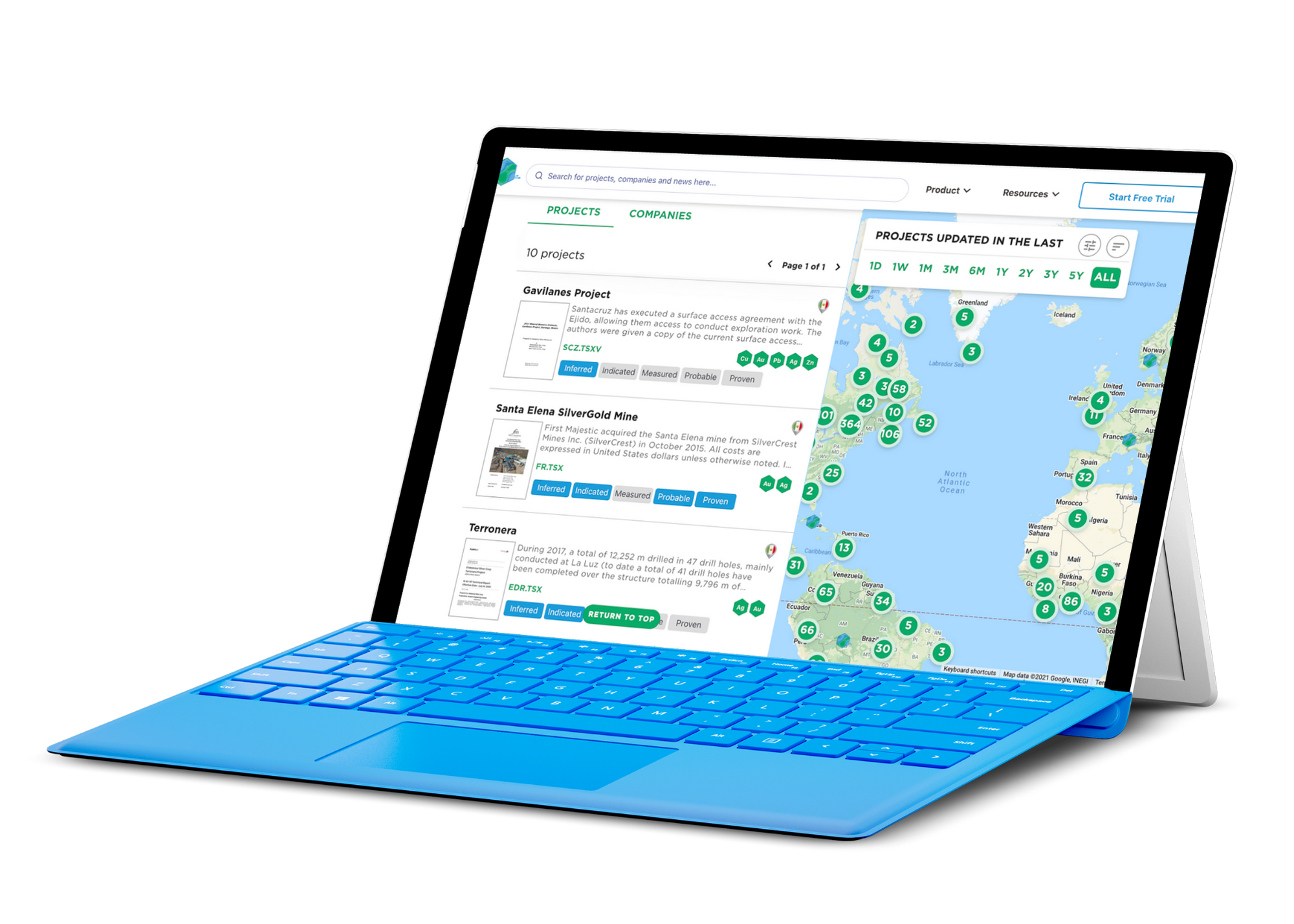 Time Saving
Prospector takes due diligence in mining from months to days and from days to minutes.
Easy To Use
Intuitive, multi-reference search and easy-to-use dashboards make research a breeze.
Customizable
Reduce analyst time up to 75% with dynamic searches, custom lists, and machine learning.
Improve your online presence with an Upgraded Company Profile
Your opportunity to present a compelling story about your mining company and projects to potential investors.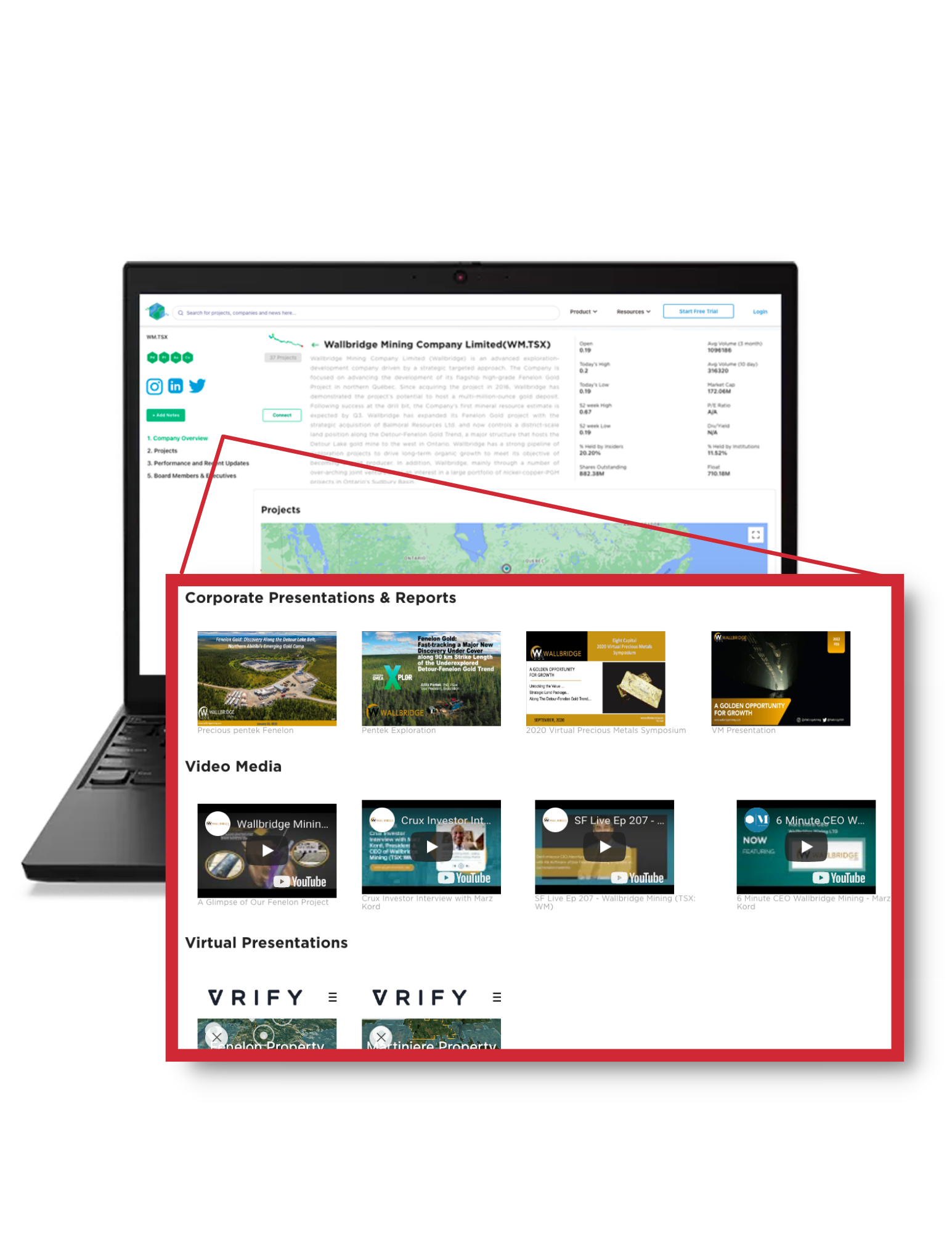 SCHEDULE A DEMO
See Prospector in action and explore with one of our experts.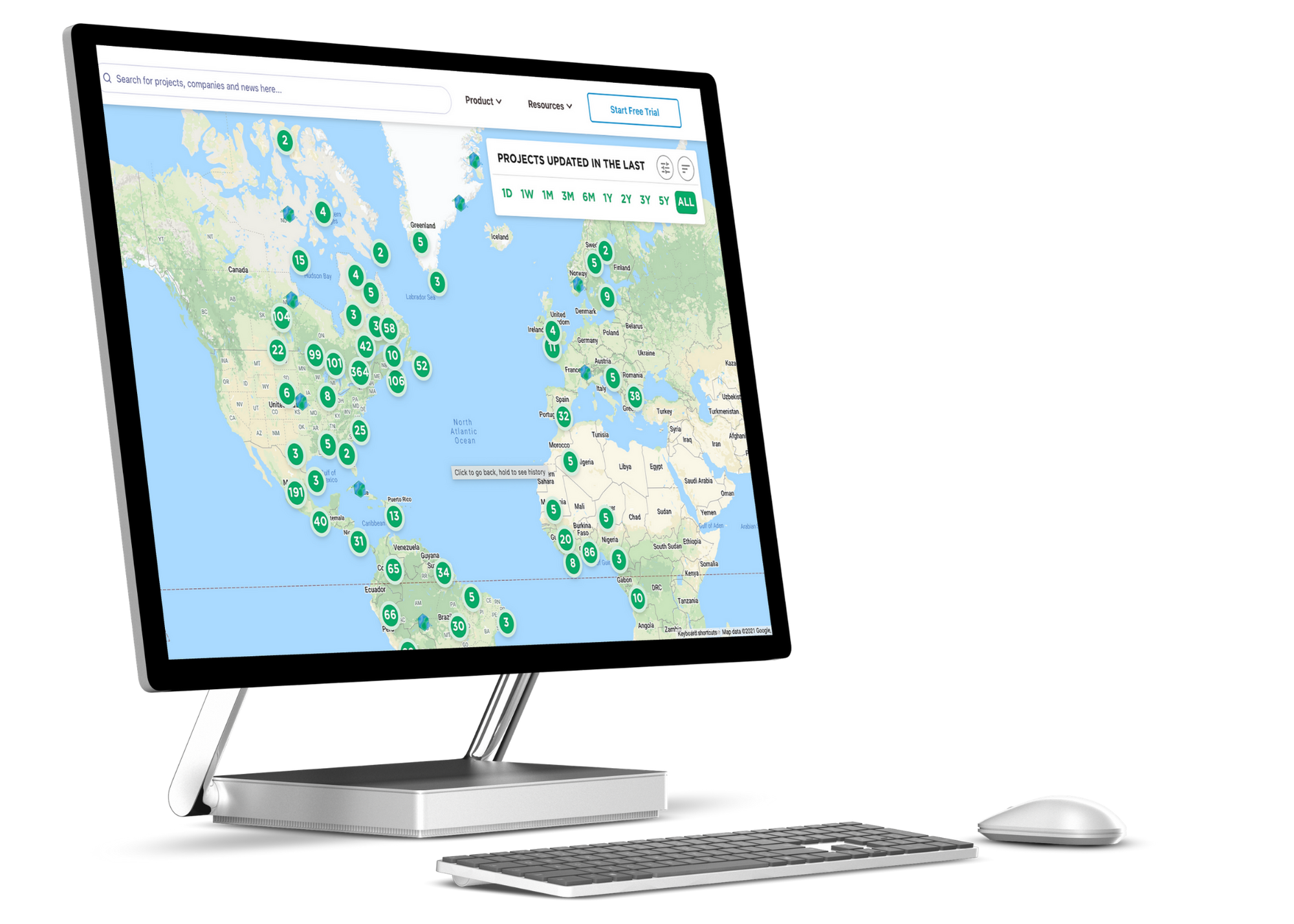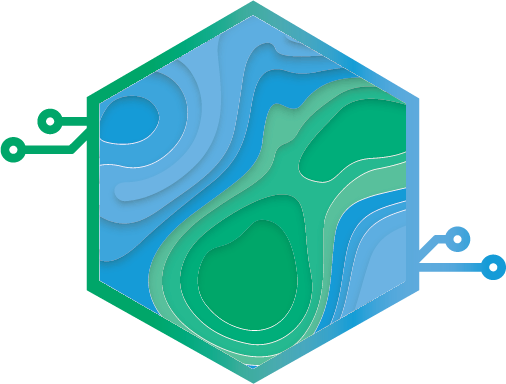 ABOUT
We're on a mission to improve visibility into the mining industry
Prospector is an AI-enabled technology platform built to modernize the way investors and researchers search for and access information about mining.
Founded in 2020 by global mining expert Emily King, Prospector created the industry's first searchable digital database with an easily navigable interface that allows anyone to tap into information about the mining industry.